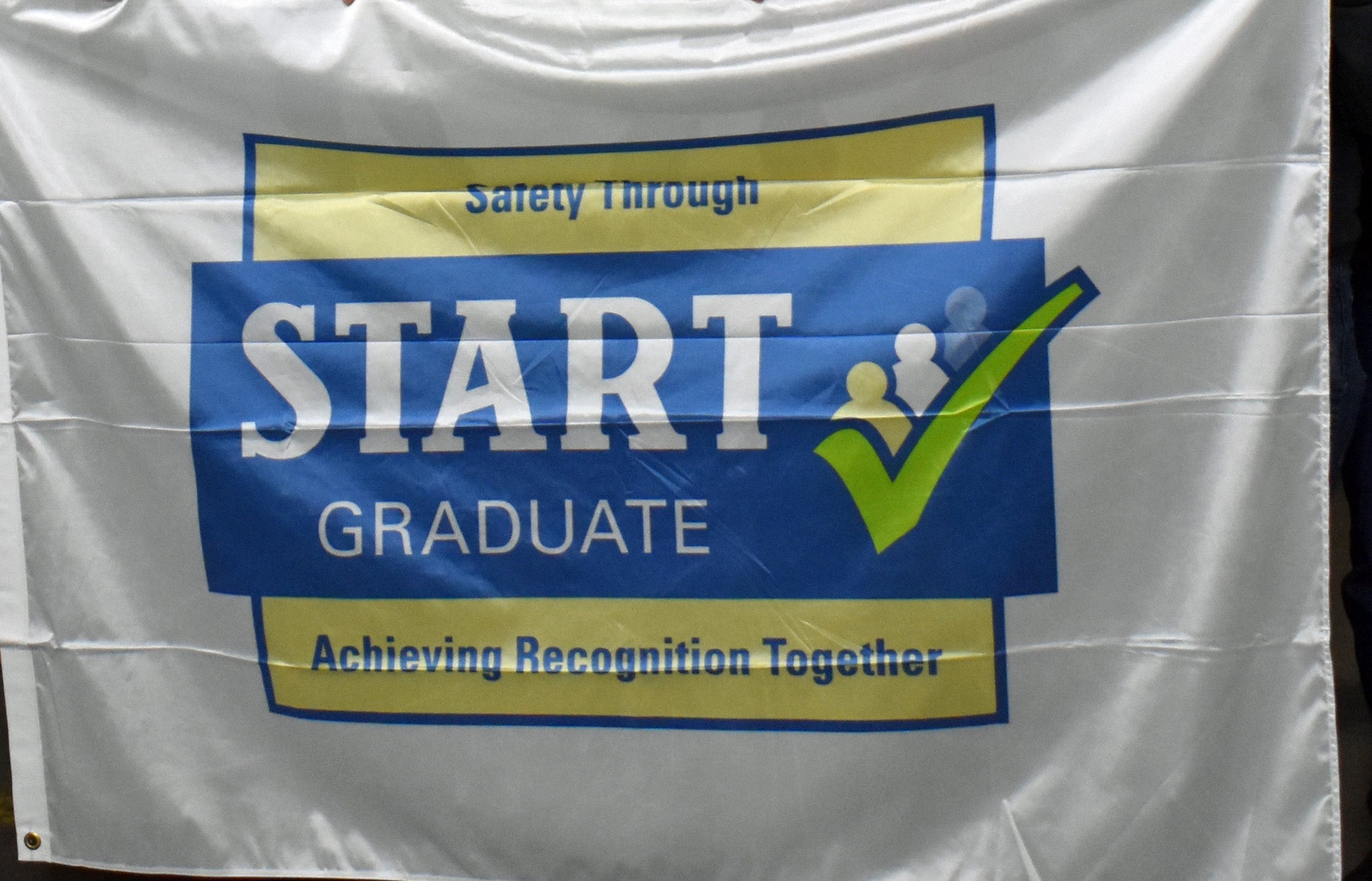 Healthy Pet Earns Graduation Certificate in the Prestigious START Program
FERNDALE, WA - (February 14 , 2020) Washington State based Healthy Pet®, a longtime leader in the natural pet product industry, is being awarded the prestigious START (Safety Through Achieving Recognition Together) graduation final certification from the Washington State Department of Labor & Industries on Friday, February 14th at their facility in Ferndale, WA.  
Healthy Pet is only the third company to earn graduation status in the State of Washington. To qualify for the START distinction, a business must earn a total recordable incident rate below Occupational Safety and Health Administration's average rate in their North American Industry Classification System or NAICS.  In addition, they receive comprehensive assessments from Labor & Industries' Risk Management, Safety, and Health Consultation staff. 
Healthy Pet first began to partner with L&I back in 2012 in response to a concerning increase in reported injury accidents. Healthy Pet, then Absorption Corp, was a member of the Blueprint Group before beginning the journey of START certification.  Healthy Pet successfully completed the Blueprint for Safety's vigorous qualifications in 2013 to qualify for the START program. Healthy Pet proceeded to earn the three required certifications in the program for their continued safety achievements, in order to qualify for final graduation. 
"We are proud to achieve this recognition of outstanding accomplishment in safety, health, and risk management. This very important benchmark authenticates our resolve and commitment to worker safety and a healthy workplace environment," states Ted Mischaikov, Chief Executive Officer of Healthy Pet. "This graduation accomplishment is also testimony to strong and effective collaboration with the Labor & Industries' Risk Management, Safety and Health Consultation group." 
Key Achievements: 
Healthy Pet is only the 3rd employer in the state of Washington to earn this prestigious award
Healthy Pet has worked 953 days without a recordable injury at their Ferndale, WA facility
Healthy Pet was a member of L&I's Blueprint for Safety pilot project and was the second Blueprint employer to earn START certification 
For more information about Healthy Pet®, its commitment to corporate excellence, and its assortment of natural, eco-friendly pet products, please visit Healthy-Pet.com.  For more information on the START certification, please visit the Washington State Department of Labor & Industries' website at lni.wa.gov.
Previous Article
Next Article