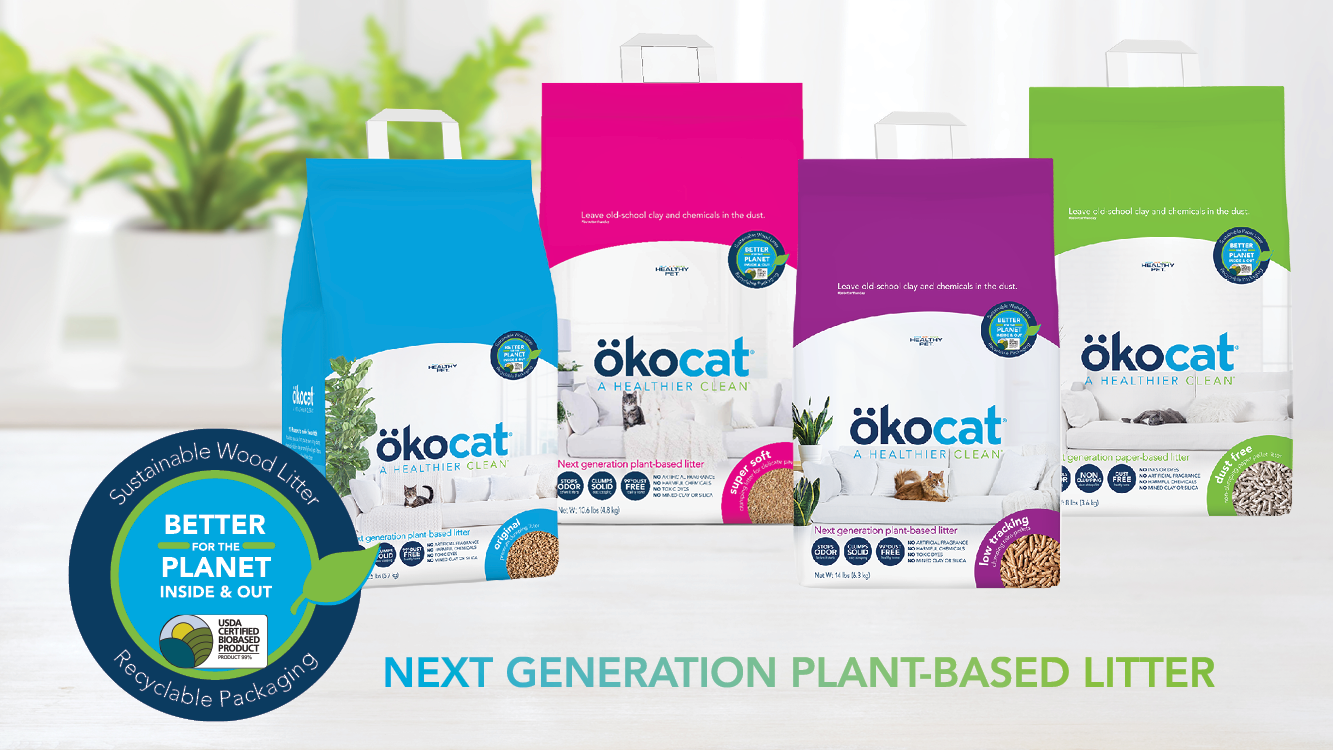 7 Compelling Reasons to Choose Paper Packaging Over Heavy Plastic for Your Cat Litter
The battle between paper and plastic packaging is ongoing, but for eco-conscious consumers, paper often comes out on top. Here are seven compelling reasons why you should consider opting for paper packaging for your cat litter. 
1. Environmentally Friendly:
   - Paper is biodegradable and compostable, making it a sustainable choice.
   - Plastic takes hundreds of years to decompose, contributing to environmental pollution.
2. Reduced Plastic Pollution:
   - Choosing paper helps reduce the demand for single-use plastics.
   - Plastic waste, especially in the oceans, poses a significant threat to marine life and ecosystems 


3. Renewable Resource:
   - Paper is made from trees, which can be replanted and harvested sustainably, and so is okocat natural litter!
   - Plastic production relies on fossil fuels, a finite and environmentally damaging resource.
 
4. Energy Efficiency:
   - The production of paper packaging consumes less energy compared to plastic.
   - Lower energy consumption results in a smaller carbon footprint. 


5. Recycling Ease:
   - Paper is highly recyclable and widely accepted in recycling programs.
   - Plastic recycling is more complex, and not all types are equally recyclable. 


6. Versatility:
   - Paper packaging can be adapted for various products, from food to cosmetics and more.
   - Plastic packaging often faces limitations due to its non-biodegradable nature 


7. Aesthetic Appeal:
   - Paper packaging offers a natural, rustic, and eco-friendly appearance.
   - Many consumers are drawn to the eco-conscious image conveyed by paper packaging. 
In summary, choosing paper packaging over plastic is a small but impactful step toward a more sustainable future. It reduces plastic pollution, encourages the use of renewable resources, and supports energy-efficient production methods. Moreover, it's easy to recycle and offers versatility, making it a practical choice for a wide range of products such as natural cat litter. So, next time you're faced with a packaging choice, consider the positive impact of paper packaging on the environment and make the eco-friendly choice.
Previous Article
Next Article