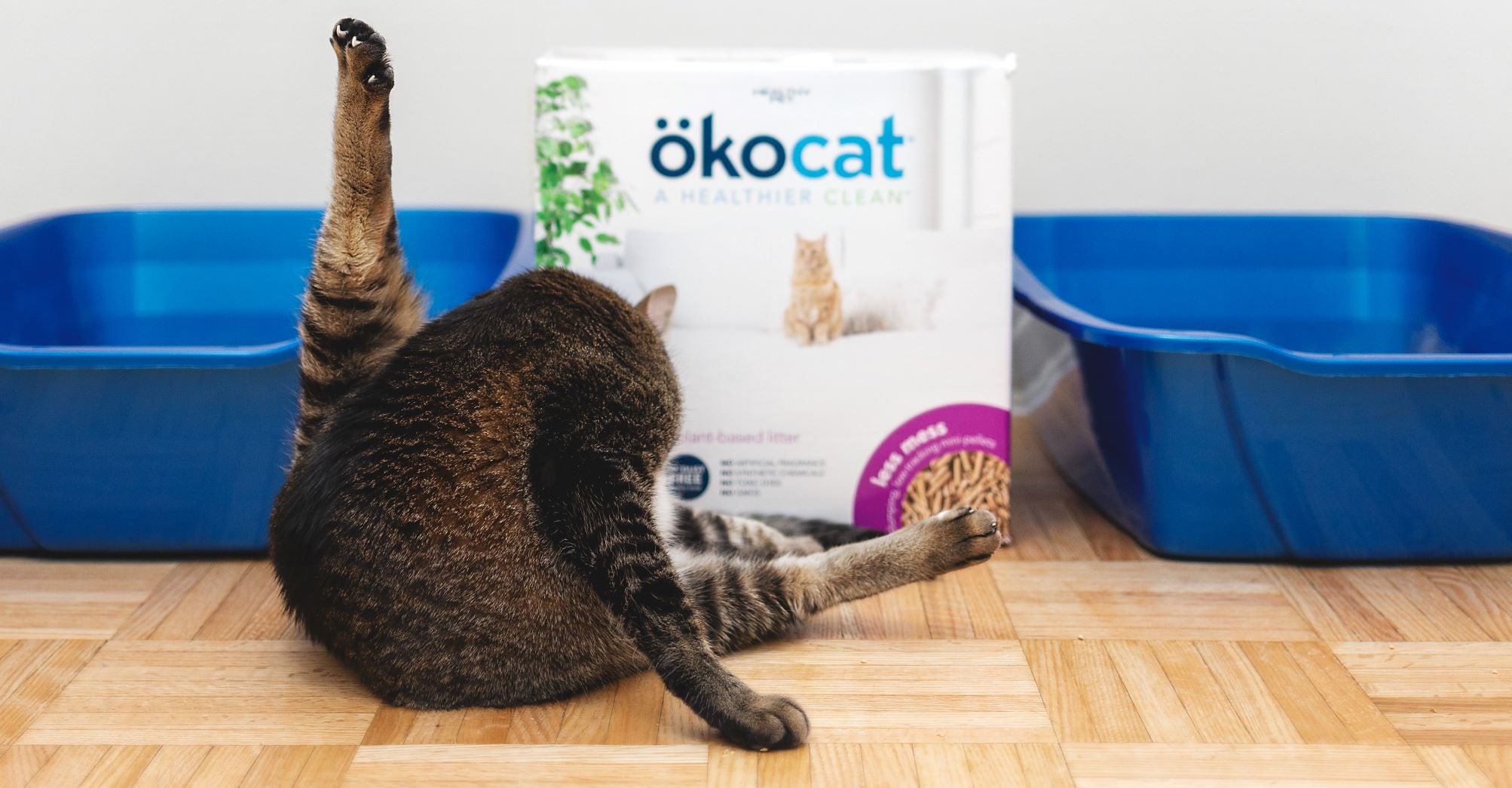 5 Easy Ways to Make Your Cat Litter Last Longer and SAVE Money
Let's face it, most everything is more expensive these days and that includes cat litter. With the rising cost of labor, packaging and shipping, manufacturers have had to raise prices to help offset these as much as possible. 
We are here to help you SAVE on your cat litter budget! Litter is not something you can do without and not something you want to buy the cheapest kind you can find. We've all been to "that" house - the one that just smells awful the moment you walk in the door. 
Here are 5 easy ways to use less and spend less on cat litter.
Use a high quality, natural clumping cat litter
A high quality clumping cat litter with great odor control is imperative to making it last longer. The clumps allow for easy daily scooping to remove only the soiled litter and leave the rest. Good odor control helps to keep the space smelling fresh without needing to completely throw out all the litter and replace it with all new litter. 
ökocat natural wood clumping litter works so well, you won't have to change the entire litter box every week, saving time and money. It really is a litter that lasts longer due to its superior all natural absorption capabilities and odor control. With regular scooping, the base litter can last up to 7 weeks!  
Simply add new litter as needed after you scoop, keeping about 2-3" in the tray at all times. Plus when cleaning the litter box, remember that ökocat is both biodegradable and compostable – making it better for the planet.
One thing to keep in mind is that cats generally don't like any change, so if you're switching to a new litter like ökocat, you should start by transitioning slowly. Learn more >>>
Get the right slotted scoop for less waste
It's important to use a slotted scoop that is best suited for the texture of the litter. No need to get an expensive scoop, just make sure the slots are large enough especially if you are using a pellet litter like ökocat less mess. 
You can find a large-slotted pellet scoop on many online sites. It is especially helpful when the slots in the scoop are located at back, this allows the unused litter can easily fall back into the litter box.  If you have a plastic scoop and need larger holes, just use a wire snipper or sharp scissors to carefully cut out pieces. 
Recommendations:
While we recommend any scoop with large slots, the top three scoops that are compatible with all varieties of ökocat litter are the Litter-Lifter Pellet Scoop, and BasicForm Cat Litter Scoop or modify a plastic one, watch how >>> https://www.youtube.com/watch?v=SIQBjH9Qt0g.
Place a wide mat or rug under the litter box
All cat litter tracks to some extent which means good litter gets outside the litter box. A litter mat will help catch the litter and then easily shake it back into the box or just use a broom and dust pan.  Even an old rug or towel works great as well. No need to purchase a special one. 
Learn more about how to prevent tracking >>>
Fill the box and scoop often
Don't get skimpy when filling the litter box. We recommend 2-3 inches to provide enough depth for the clumps to form and rise to the top, leaving the bottom clean, no scraping or dumping needed. Don't fill it up too much though if your cat is a digger or a kicker or takes half the litter with them out of the box. A high-sided litter box works great to prevent that. 
It's best to scoop at a minimum of once per day and remove any feces as soon as possible. This helps to keep the litter smelling fresh and therefore lasting longer. 
Look for discounts and coupons
We offer a printable coupon on our website here to print out each week if needed. Or if you order online, signing up for autoship can save you 5% or more on each order. Most retailers run different promotions throughout the year such as Buy One Get One 50% OFF which is the perfect time to stock up and SAVE. 
Some small pet stores participate in the Astro Loyalty Rewards program for many pet products. ökocat  as a Buy 6 Get 1 FREE! Check with your local independent pet retailer to see if they have the Astro program. 
We hope these quick and easy tips help you save money on cat litter. Use less, spend less, clean less with ökocat natural litter today!
Previous Article
Next Article