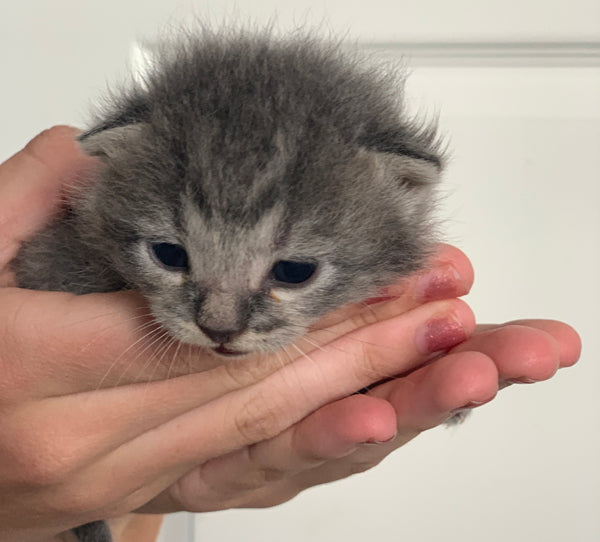 Important Tips for Fostering Pets
Now more than ever, animal shelters and rescues around the country need your support. Shelters are reporting staffing shortages, decreased adoptions, and sadly, an increase in owner surrendered pets. Many shelters are trying to reduce their in-shelter pet population in order to make it easier for their limited staff. However, you can make a difference. Besides donating money, you can volunteer to foster animals. Foster pet parents have always played an important role with shelters and rescues. The impact of fostering is even greater during these challenging times.

Under normal circumstances, shelters often need assistance caring for animals that require additional attention, such as young animals that need frequent feedings, or sick and injured animals that need additional medical care. This problem becomes magnified as shelters operate with reduced staff during the COVID crisis. Shelters still need fosters to care animals that need more care, but they also need fosters to decrease the number of animals their limited staff can care for during this pandemic.


Fostering a pet can have a positive impact on the whole family
Fostering animals doesn't just help shelters, the benefits are reciprocal, and this is especially true now. With most of the country following social isolation and working from home, many people are experiencing increased stress, anxiety and loneliness. Having a foster pet to care for during these difficult times can give you a sense of purpose, can help reduce stress, and can provide much needed companionship. And if you have kids, fostering a pet can have a positive impact on the whole family. Having fostered many animals over the years, my own children have seen how our love and care helped these animals grow and get healthy for their adoptive families. Fostering has taught them to be gentle and to develop a respect for life. It has also showed them the importance of hard work and dedication. There is a great sense of gratification knowing that your efforts saved a life and helped a deserving animal find its family.

Photo by Tran Mau Tri Tam on Unsplash
Fostering is a great way to try out being a pet parent
There are other benefits to fostering. Being a foster parent is also a great way to try out being a pet parent without the long-term commitment. If you aren't sure if you and your family are ready to take on a pet for life, fostering may be the answer. You can have a pet in your home for a few weeks to months and determine if your family is ready to make a long-term commitment. It also allows you to determine if a particular pet is a good fit for your family or not. While you might be interested in a puppy, after fostering you may decide an older more settled dog may be better for your home or you may decide you want a cat instead of a dog. After all, becoming a pet parent is a major commitment and you want to be as sure as possible that you are making the right choice.

There is one other benefit to fostering shelter animals. Sometimes, when you open your home to a foster animal, you open your heart, and you realize that you are their forever home. This is how two of my cats, Starlite and Mr. Smee joined our family. It's an unintended consequence, but under the right circumstances, fostering the right animal at the right time will serendipitously lead to the realization that your foster animal is a perfect addition to your family.

Foster pet parents play a vital role in helping shelter animals that need extra care and can mitigate the current challenges facing shelters operating with reduced staff. Fostering during these challenging COVID times is a win-win for you, the shelter, and the animal you foster. If you are interested in becoming a foster pet parent, contact your local animal shelter or rescue today.
Article by Dr. Ruth MacPete, D.V.M., well-known veterinarian and author. 
The makers of okocat® natural litter are not only dedicated to making the best cat litter, they are also committed to helping cats live longer, healthier lives. By providing educational articles like this one, they hope to educate pet parents about important cat health topics.
Previous Article
Next Article