NO

ARTIFICIAL FRAGRANCE   

NO

SYNTHETIC CHEMICALS   

NO

TOXIC DYES   

NO

GMOS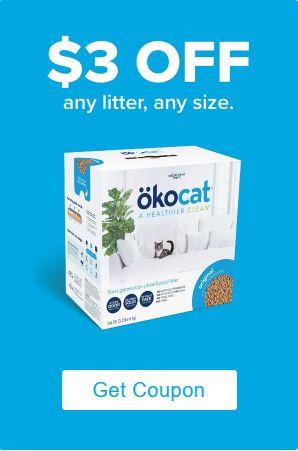 Keep the spaces you
share healthy & clean


Make the choice to switch to a superior natural litter that's cleaner and healthier for your cat, your family, your home and our planet.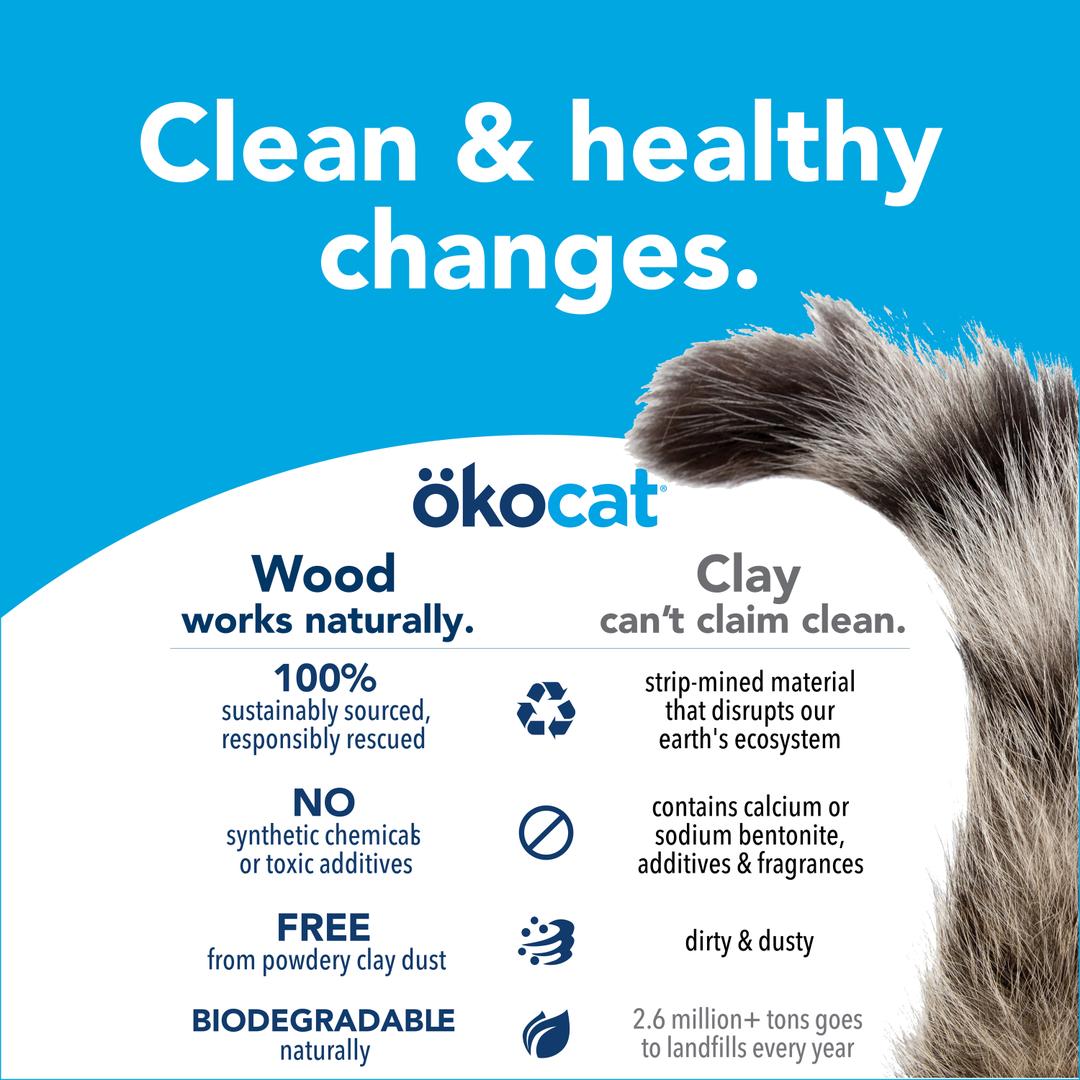 A healthier clean for
the whole family.


We create litter made from sustainably sourced, responsibly rescued natural plant fiber because it's cleaner and healthier for your entire family, including your pets. 
We don't believe you should have to bring dirty things like harmful chemicals, artificial scents, or strip-mined clay into your home when the natural power of plant fiber does the job of keeping your pet happy and healthy.


It's easy to make the
switch to ökocat 


Start with a clean, empty litter box at each transition:
Fill half the box with ökocat and top off with your current litter for a total of 2-3".
Use more ökocat and top with less of your current litter.
When your cat is comfortable with the change, fill litter box 2-3" entirely with ökocat.


With regular scooping, litter can last up to 7 weeks.
See what people are saying!
We switched from clay litter to okocat about a year ago and haven't looked back. We started noticing our cats sneezing all the time and having dust everywhere. After pinpointing that it was coming from the clay litter, we did some research and found okocat. We couldn't be happier! Days after using okocat, our cats stopped sneezing and the light dust on everything was gone.

—Danleb
There is less residue outside the litter box which makes me so happy. And the clumping power is amazing.

—Nunu
I am so glad I took a chance on this when looking for cat litter that would be easier on the environment. Our cats love it and if you scoop regularly it can last a few weeks.

—Cat Parent
Jolie had some...trouble over the summer, where she would do her business right outside her litter box. So we decided to change her litter. I heard how great okocat was and decided to give it a shot. No more accidents! We are on our second box and LOVE IT. The clumping is great, love that it's flushable, and it really reduces the smell. Can't recommend this product enough.

—lhbdance